Quality Home Inspections GTA including Toronto, Brampton, Mississauga and Oakville
Buying a home in the GTA is one of the biggest purchases you will make in your lifetime. It can be a stressful experience, especially if you don't know what to look for. A house can look good on the outside, with all the bells and whistles, but can you be sure what's behind the walls is safe, sound, and secure? How do you get the best home inspections in Toronto, Brampton, Mississauga, Oakville?
The way to buy a home with peace of mind is simple: a quality home inspection in GTA can severely reduce the risk of buying a home that's a money pit.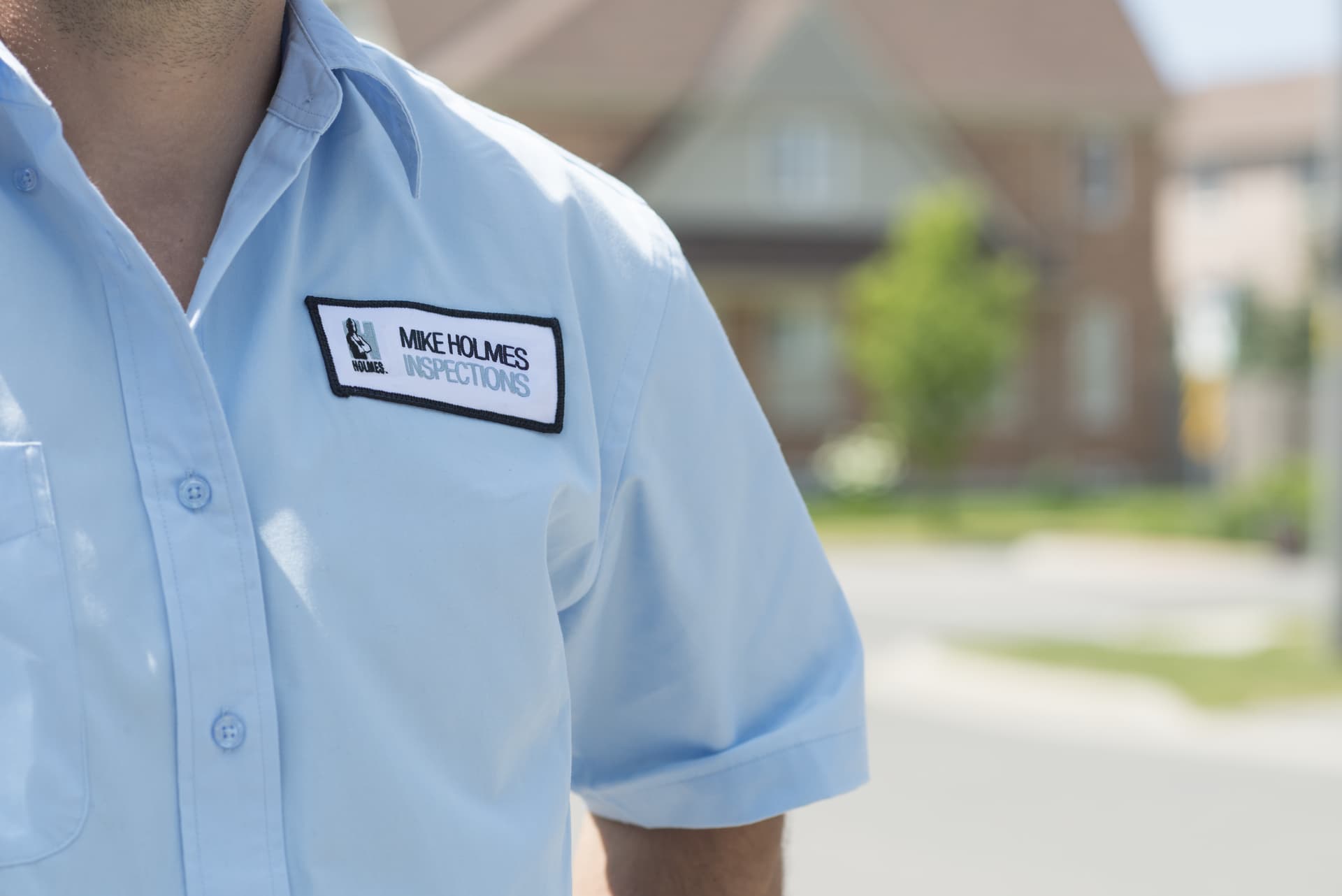 Buying a House in Toronto, Brampton, Mississauga, and Oakville Area with Confidence
If you want the best, you should hire the best. Mike Holmes Inspectors in the GTA use the most advanced tools for your inspections and stay up to date on industry-best practices.
Your Qualified Home Inspector in the GTA
Many of our Mike Holmes inspectors come from extensive construction or engineering backgrounds.
They will be:
Fully trained and industry certified by Mike Holmes Inspections and third party accredited courses
A Certified Thermographer (thermal imaging)
Responsive, able and willing to answer your questions and on time
Experienced and knowledgeable
An excellent customer service provider with a smile knowing they help homeowners every day!
For you, that means a better, more thorough home inspection. They check the major systems in your home to assess their working order, and provide a thorough inspection report that details every aspect of your home.
If you're buying a home in the greater Toronto area – you'll want the information detailed in a Mike Holmes Inspections home inspection.
Get A Quote for Your Home Inspection!
What Are The Different Types of Home Inspections in Ontario?
A third-party home inspection will provide you with a thorough visual assessment of a home which can help you make an informed decision when buying your next home.
If you're buying a home, click here to learn more about home inspections. 
A Home Maintenance Inspection in GTA
For homeowners who aren't planning to move – a home inspection can still provide great insight into the state of your home.
Listing or Pre-Sale home inspections in the GTA 
Getting a home inspection prior to listing your home is a great tool for both buyer and seller. Why? For the seller, you'll be made aware of any potential defects in the home that may affect its sale. This will let you get ahead of any problems prior to putting the home on the market.
For the buyer, a third-party view of the property will have peace of mind knowing the state of the home prior to making an offer. Having a report from a recent home inspection available may encourage the home to sell more quickly.
Indoor air quality tests and mold, radon testing in the GTA
Poor indoor air quality can negatively impact the health of you and your family living in the home.
If you have a concern about the quality of your home that goes beyond what's in your regular home inspection package, consider including one of our many add-on services so nothing goes unchecked.
Learn about specialty home inspection services in Toronto, Brampton, Mississauga, Markham and Oakville here.
Some symptoms of mold or poor indoor air quality are:
Cold-like symptoms (hay fever)
Asthma
Skin irritation, rashes and eczema
Nasal allergies
Abdominal cramping
Diarrhea
Fever
Mold Testing in the GTA
Add an indoor air quality or mold test to your inspection package to ensure your family's health.
And don't forget to test for radon gas, too!
Hiring a Home Inspector in Toronto, Brampton, Mississauga, and Oakville
Buying a home in Toronto, Brampton, Mississauga, and Oakville is a large investment. Don't you want to ensure your purchase is a smart one? You wouldn't make any other large purchase without doing the research first.
Here are some frequent questions we get about hiring a home inspector:
When should I look for in my home inspector?
This is a process you want to start early. You should be looking for your home inspector around the same time you're researching your real estate agent.
This can be a long process to find the right inspector. Fortunately, Mike Holmes Inspections services are available in Toronto, Brampton, Mississauga, and Oakville.
Click here to book your home inspection.
What kind of qualifications should my home inspector have?
The right training is important. You want a highly skilled inspector with lots of experience in the field.
Many of our home inspectors in the GTA have an engineering or construction background which really helps them hone their expertise in the field of home inspections.
Should my inspector let me be present for my home inspection?
Absolutely! In fact, we recommend it. Being on site with your Mike Holmes inspector is a great way to get to see the home through the inspectors eyes.
It's also your opportunity to ask them any questions you have about the state of the home while they're seeing it through fresh eyes.
What should I do with my home inspection report?
Read it! Your home inspection report isn't just a nice book – it's your most important tool about making an informed decision about buying a home.
It's not just about passing or failing the inspection, the report will give you a snapshot of the state of the home the day the inspection was performed. Its value can't be understated.
RELATED: Buying an Older Home? Read This First.
Do you live in Toronto, Brampton, Markham, Mississauga, or Oakville and are looking for your next home? Our Mike Holmes inspectors in the GTA are ready to help guide you through the process. Book your inspection today.