Essential Home Inspection
MIKE'S TOP TO BOTTOM HOME INSPECTION
This is the pre-purchase home inspection that will help you make the right decision about buying a home. Checklist items include Roof Inspection, Interior Finish Assessment, Heating & Ventilation Review, Electrical Inspection, Plumbing Review, Structural Assessment and a Foundation Inspection. Each assessment is comprehensive, giving the home buyer the knowledge needed to buy the right. That means PEACE OF MIND.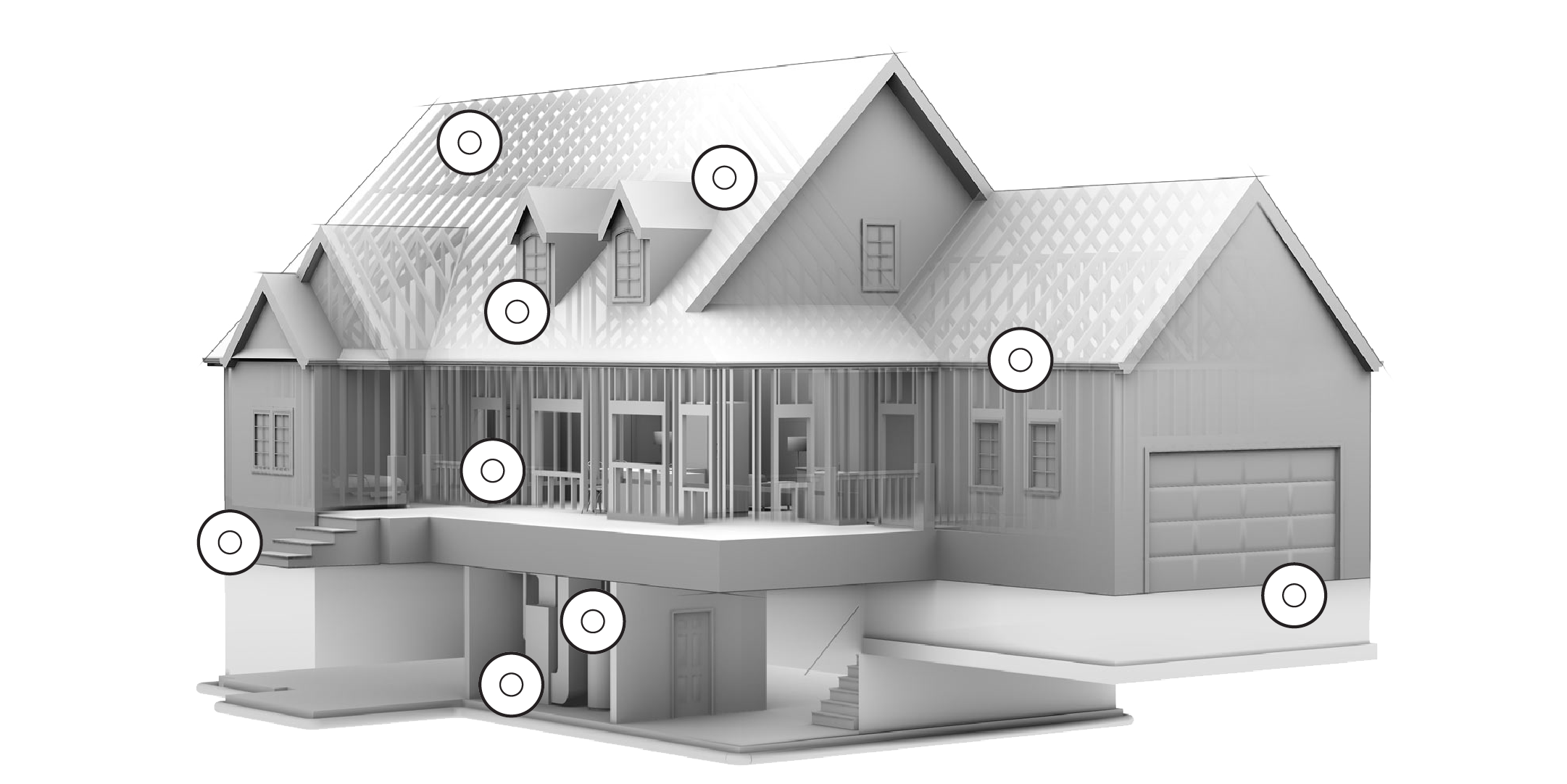 STRUCTURAL ASSESSMENT
INTERIOR ENVELOPE EVALUATION
ELECTRICAL INSPECTION
ROOF INSPECTION
DETAILED INSPECTION REPORT
INTERIOR FINISH ASSESSMENT
FOUNDATION ASSESSMENT
HVAC ASSESSMENT
PLUMBING INSPECTION
INSULATION AND VENTILATION ASSESSMENT
Essential Home Inspection Benefits
The essential home inspection Mike Holmes believes everyone must get – no exception – which exceeds industry standards.
We encourage our clients to be home for their appointments, and ask questions along the way. Our inspectors are highly trained and have specialized equipment so you get the best service possible. A typical appointment of an average single-family home size 1800 – 3500 sq. ft. will take approx. 2.5-3 hours. During this time, your Mike Holmes inspector can thoroughly inspect your home, provide you with a detailed home inspection report and answer any questions you may have.
A Mike Holmes Inspection report, delivered within 48 hours, will provide you with a comprehensive document to make an informed decision on your existing or future home. We encourage you to go through the report thoroughly.
Our Home Inspectors Checklist
Roof, Shingles, Flashings, Chimneys & Vents & Vents
Gutters, Downspouts, Soffits & Fascia
Exterior Drainage, Lot, Landscaping, Decks & Porches
Foundation, Exterior Structure
Siding, Windows & Doors
Attic, Roof Structure
Plumbing, HVAC & Electrical Systems
Interior Structure
Unwanted Pest Intrusion
Poor Construction Practices

Play Video
I started Mike Holmes Inspection because I wanted homeowners to have an inspection done by my standards. I wanted a team of professionals to give you the right advice the first time, like when to buy the home and why you should buy the home, and how to maintain your home. I want homeowners to buy it right!