The BEST Home Inspection Service in Winnipeg
Mike Holmes Inspections offers QUALITY home inspection services in Winnipeg
We want to make sure you have all the information you need to buy a house in Winnipeg. Buying a house is not an easy decision. It is a good idea to take your time with this major decision.
If you are renovating your house, it is wise to get a home maintenance inspection so you understand the current state of your home.
Choosing A Home Inspection Company in Winnipeg
With Mike Holmes Inspections, you get a certified and trained professional conducting a thorough visual examination and assessment to ensure your current or future home is built right.
Every inspection in Winnipeg goes beyond the industry standard. Our home inspectors use premium equipment and have specialized training. The result? PEACE OF MIND.
Hiring a Home Inspector in Winnipeg
Hiring a certified home inspector is important for anyone buying a home, and especially a first time home buyer. You want to find a home inspector who is qualified and knowledgeable, with proper training and specialized equipment. You can trust the Mike Holmes team for the a thorough assessment of your house.
Homeowners and homebuyers need to ask the right questions, especially when hiring a home inspector. For example, will you provide a proper report? How long will my home inspection take? Will you answer my questions during the home inspection?
At Mike Holmes Inspections, we encourage being present for your home inspection and touring the house with your professional home inspector.
Home Inspection Services in Winnipeg
We offer the following home inspection services in Winnipeg:
Here is what Health Canada recommends regarding radon tests.
Home Inspection in Winnipeg Cost
A house is one of the biggest purchases you will ever make. We want you to make an informed decision. There are many factors that impact the cost of your home inspection in Winnipeg. We have several home inspection packages in Winnipeg, and Costco Canada members get special pricing. Fill out our booking form or give us a call to get pricing information.
HERE IS A TIP: READ your report!! Make sure you read your home inspection report thoroughly and understand everything your home inspector is telling you about your house and its condition.
READ NEXT: What Is Included in My Home Inspection?
Home Inspections in Winnipeg can be booked by filling out our request form or CALL TOLL-FREE 1-888-563-5699.
Your Winnipeg Home Inspector
A  Mike Holmes home inspection provides potential buyers with an accurate and unbiased third-party assessment of the condition of the house prior to making an offer.
Mike Holmes inspectors are highly skilled, trained inspectors working in the field, with many having an engineering or construction background. Improving the industry by providing a service that goes beyond the highest standards is what you should expect from a Mike Holmes inspection.
But more importantly, it gives homebuyers peace of mind that comes from knowing skilled professionals who are committed to their work have inspected their home, using the best equipment.
"I started Mike Holmes Inspections 10 years ago because I wanted homeowners to see the real value of home inspections done to the highest standards by a team of expertly trained and certified professionals. If you want to Buy It Right, Sell It Right or Own It Right, you need reliable and trusted information to guide you during (likely) the largest purchase decisions of your life. Together, we can Make it Right!" Mike Holmes, TV Host & Professional Contractor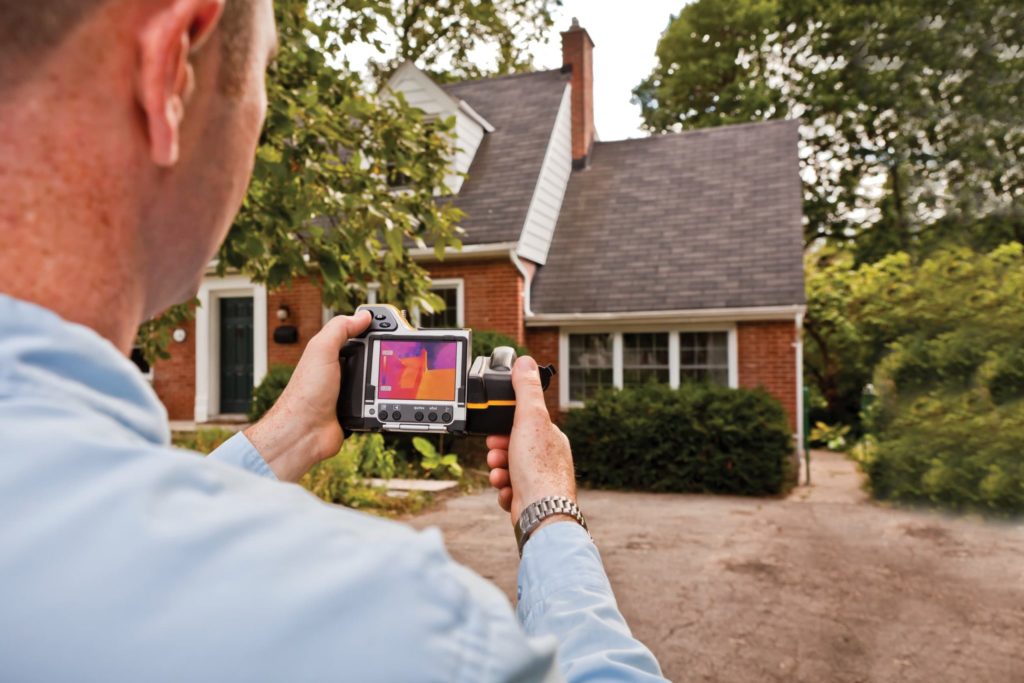 Here is why you need a home inspection.
View Our Home Inspection Packages in Winnipeg: